General Contractor Services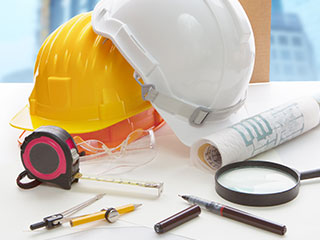 We at Harris Home Contracting offer custom residential and commercial construction and renovation services. Our company can manage projects of any scale and complexity and we aim to delight our clients with the services we offer. Over the past 30 years, we have built a variety of structures and handled remodeling and renovation projects that have created unique and appealing features on our residential and commercial properties. We serve clients throughout northern NJ, always focus on quality. Our experts make sure that the solutions we offer enhance the appeal and increase the value of your property. We offer a wide range of general contracting services such as:


Renovations
If you feel that some features in your home have started to look old or dated, we can provide different types of renovation solutions. Altering internal features or adding new ones is one of the best ways to spruce up the look of your property without breaking the bank. We provide high quality customized renovation solutions that meet all your expectations and fit your budget. Expert interior designers and planners will take the time to understand your specific requirements before providing tailored solutions. These solutions will meet your family's needs and improve the functionality, value and overall appeal of your home. Read More About Renovations »


Additions
One of the best ways to increase the usable and livable space on your existing property is to add new rooms. It's a good way to make changes to the existing property to suit your requirements. We handle a wide range of additions projects, including design and construction of sunrooms, pool houses, decks, patios, outdoor kitchens, as well as additional bedrooms, second-story construction, and more. We have vast experience with handling every aspect of general contracting, so you can rest assured that everything ranging from the masonry, carpentry, plumbing, electrical, painting, etc. will be completed as per industry standards and within your budget. Read More About Additions »


Kitchens
Kitchens are spaces that see significant use every single day. Modern-day kitchens are multi-use areas, and homeowners want to make sure that every single aspect is planned to suit their needs. Whether you want an open layout kitchen or a more private one, we can create the perfect space for you. We plan everything down to the last detail and handle the installation of countertops and cabinets as well as all the plumbing, lighting, and appliance fixtures. Our team focuses on aspects such as movement flow, functionality, and durability so that your kitchen becomes a comfortable, resilient, and appealing space. Read More About Kitchens »


Windows and Doors
Here at Harris home Constructing LLC, we provide our clients with a full range of windows and doors repairs, installations, and replacements services. we will come out to your new construction or your existing home and ensure that you get nothing but the best from your windows and doors. We use only the finest quality products and materials for all of our work so that you have windows and doors that will provide you with efficiency and durability as well as aesthetic appeal. Please don't hesitate to contact our friendly team for a free consultation on 908-752-0359. Read More About Windows and Doors »


Basements
Basement areas tend to remain underused on most properties, and one of the best ways to add value to your home is to get this space renovated. We provide high-quality basement remodeling solutions and can turn even the dingiest basements into functional, attractive, well-ventilated, purposeful spaces such as home offices, playrooms, entertainment rooms, home gyms and more. We can install floors and drywall and handle aspects such as plumbing, electrical, and carpentry. Our team can transform your existing basement into a highly functional space that is comfortable and inviting. We can help with basement conversions of all types and will customize our solutions to suit your specific requirements. Read More About Basements »


Decks
Many homeowners like to get decks installed on their properties, and these outdoor living features allow you to use the yard areas optimally. There are many different decking materials available in the market, including hardwood, pressure-treated lumber, vinyl as well as aluminum, composite, and more. Our deck designers can plan the layout of these features and will provide detailed information about the different materials so you can make a smart choice about the type of decking you want. We make sure that weather-resistant materials are used in the construction of these features so that you have a low-maintenance, yet hardy deck feature on your property. Read More About Decks »


Siding
Siding is an integral aspect of many residential structures, and it is crucial to choose the materials with care. Whether you want wooden, vinyl, cement, fiber, composite, or any other type of siding, we can provide you customized solutions at the most cost-effective pricing. When we handle the job for you, we make sure that you get materials that are energy efficient and will provide the right amount of protection to your exterior walls. Our siding installers have years of experience behind them and will complete the job to industry standards. Read More About Siding »


Bathrooms
Bathroom spaces see a significant amount of use every day and need to be resilient, safe, well-planned, and built using suitable quality materials. Whether you need bathroom installation in a new house or want to renovate an existing one, our expert team can help. We handle every aspect of your bathroom design and planning and make sure that the layout is perfect for your family's use. Our tiling installers, plumbers, electricians, and HVAC professionals work in tandem to ensure that your bathroom remodeling project moves forth seamlessly. We create luxurious and highly functional bathrooms that will be a value add to the property as well. Read More About Bathrooms »


New Homes
When we are designing new homes for our clients, our team goes the extra mile to make sure that every feature and installation in the structure meets their requirements. Just as every homeowner will have a specific lifestyle, they will also have particular needs when it comes to floor layouts, distribution of internal spaces as well as installation of various features in their home. Our expert new home designers work systematically, provides their insights and inputs so that our clients get the kind of residences that they will be delighted with. Regardless of whether you need a small cottage style home built or a large villa, we are here to help shape those dreams. Read More About New Homes »

We are here to help with every single aspect of your commercial or residential construction or renovation project. If you need any more information about the services we offer, send us your queries through this Online Form. You can also call us on (908)362-8265 and discuss your project details with our experts. We assure you of the best, high-grade solutions at very competitive pricing.
We Provide Services to the Following Cities, Towns and Surrounding Regions of NJ: